We Create Excitement
For Your Teams
What We Do
Careful, strategic thinking
We help you reach fans, donors, recruits and alumni by creating materials that build excitement around your teams.
Simply put, we get butts in the seats, money in the door, recruits on the field and facilities on campus. We tell your story the way you want to tell it. We make sure your message and brand are seen and understood by the most important people out there. We make you look good when you didn't think you could look any better. We design dynamic, engaging materials that leave lasting impressions and inspire action.
We get butts in the seats, money in the door, recruits on the field and facilities on campus.
Our areas of expertise include:
Strategic Planning
Consulting
Project Management
Digital Platforms
Marketing Plans
Tracking & Analytics
Brand Development
Campaign Development
User Experience
Social Media Strategy
Creative Direction
Graphic Design
Web Development
Branding
Illustration
Photography
Video Production
3D Graphics
Motion Graphics
Publications
Go with a Specialist
More and more, athletic offices are overburdened with the task of putting together their own marketing and communications materials. But all too often, the resources of athletic departments are stretched too thinly to adequately handle these important projects in-house. Trying to produce effective pieces without the proper background, training or equipment is never a good idea and rarely yields favorable results.
Pass us the Ball
Summit offers a solution. Outsourcing your creative projects lets your staff focus on broader business issues while having the design and production handled by an outside expert. It is a means not only to reduce costs, but to utilize external expertise and resources, shorten the time to complete projects, and free up internal resources for core business activities.
Imagine your staff having the time to focus their energy and talents where needed — media, team and sponsor relations. Imagine grabbing the attention of fans, alumni, recruits and even other teams. Imagine all of your projects completed on schedule and on budget. Summit provides all of this and more.
Projects
Print
MARKETING
Posters, Schedule Cards, Recruiting Guides, Brochures, Advertisements, Banners, Signage, Infographics, Promotional Items
PUBLICATIONS
Game Programs, Fan Guides, Media Guides, Magazines, Annual Reports, Catalogs
BRANDING
Primary Team Marks, Tertiary Marks, Event Logos, Mascot Logos
Web
Fundraising Sites
Campaign Sites
Recruiting Sites
WEBGUIDES™
FLIPGUIDES™
Mobile Apps
Video
Campaigns
Team Intros
Highlight Reels
Commercials
3D Animations
Services
What do YOU do?
No matter what department you work in, we've got solutions for you.
The Process
It's easy to work with Summit.
Whether it's print, web, or video, your project follows the same simple workflow from start to finish.
We're here to make your life easier. Whether you have fundraising, marketing, or recruiting goals, we can help you reach them in the most efficient way possible. Save money. Save time. Save effort.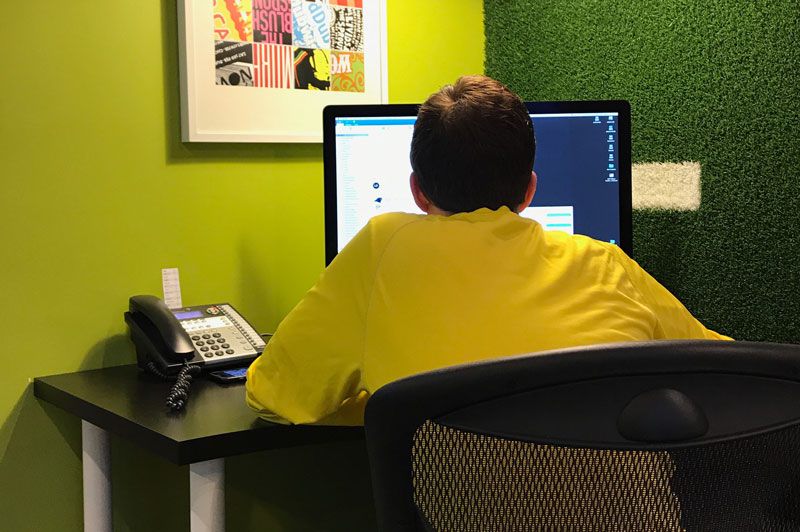 Have a Project?
Contact us today.
Tell us about your project and we'll get a quote right back to you.