Do-It-Yourself
Design and Impactful Intros
Radford Marketing Templates and Videos
01
OBJECTIVE
Helping You, Help Yourself
To find great success in collegiate athletics, you've got to be multi-talented.
One talent that seems to be growing more universal is the ability to navigate Photoshop and InDesign. That isn't to say that everyone is an expert, though. For our friends in the industry who are confident with their design skills, we offer templates to save you time during the season.
And, the folks at Radford University ask us for just that every year.
We're able to establish a campaign look-and-feel that can be used across any medium, and set up print-ready files so that all you need to do is drop in the necessary content and send it off to your printer. This is a great option for those that have some multi-talented folks on their staff, and would like to take greater ownership in the design process while still relying on a team of award-winning designers to get them started.
Team
Radford University
Department
Marketing/Communications
Service
02
STRATEGY
Making a Good First Impression
For our friends at Radford, we create a series of marketing templates that save their department time AND money.
We provide them with the files to create their individual team posters, tri-fold brochures, and game programs throughout the season. The general design is already finalized, so their concerns are limited to the raw content that goes into place for each document.
But, occasionally, they may run into questions or concerns about what they see in their files. Never fear! We're always willing to walk through the file and help you achieve your ultimate design goal. And, maybe earn some NACMA gold along the way…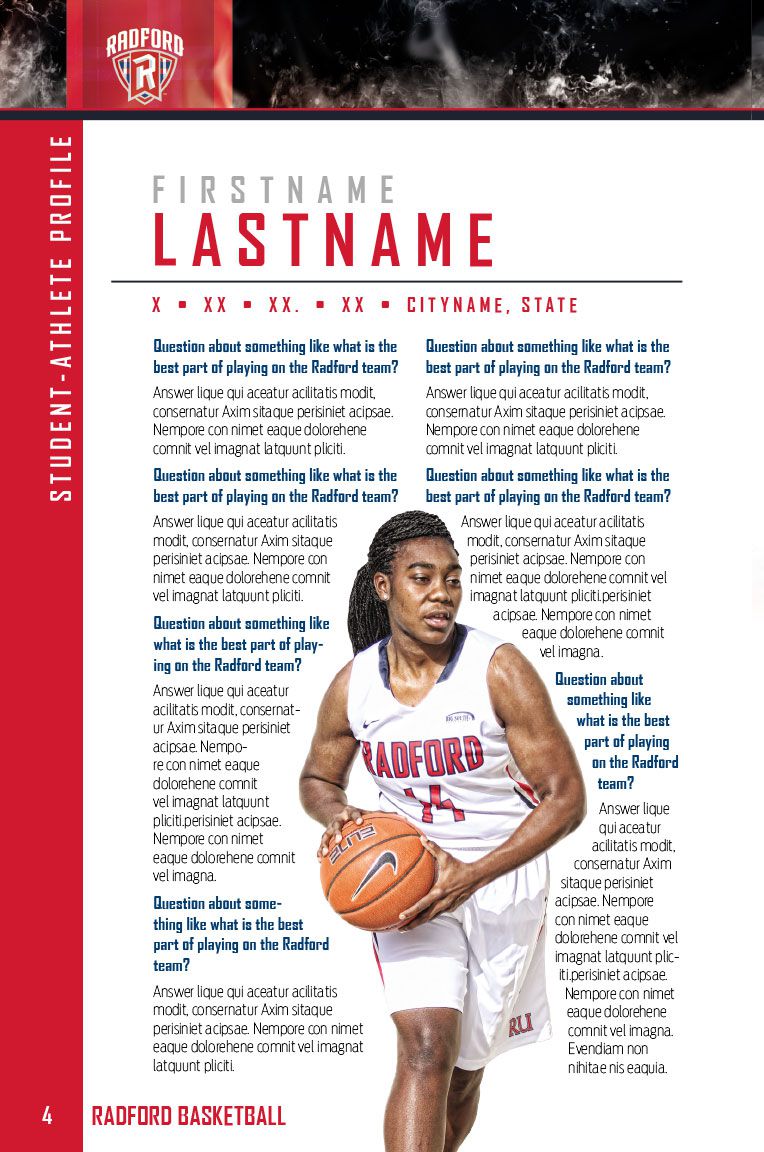 03
RESULTS
We Can Make Their Hands Clap
Inevitably, projects will arise that exceed your comfort-level to do yourself, so we are always able to jump in when that occurs. In this case, Radford didn't have the ability to execute several video projects, so we headed up to Virginia and started capturing footage!
We created both the 2017 intro video and animated player cards for the volleyball program and the official logo reveal video for the Highlanders new branding.
Our goal is to make your program look good in whatever method works best for you!