Just Our Type
Finding Inspiration in Logan, Utah
Utah State Marketing Campaign
01
OBJECTIVE
National Exposure
Reaching a Wider Audience
To say that we look forward to working with Utah State each year is a bit of an understatement. We LOVE the Aggies! The folks in Logan give us the kind of creative freedom most agencies dream about. And after several years of working together, they trust our vision and are always eager to indulge our artistic impulses.
And as it happens, the profile of the program has risen dramatically in recent years, particularly outside of Utah. So the challenge was to continue promoting each of USU's varsity sports to a local audience while also building the brand on a national scale.
Team
Utah State University
Department
Marketing, Development, Communications, Ticketing
Service
Graphic Design, Photography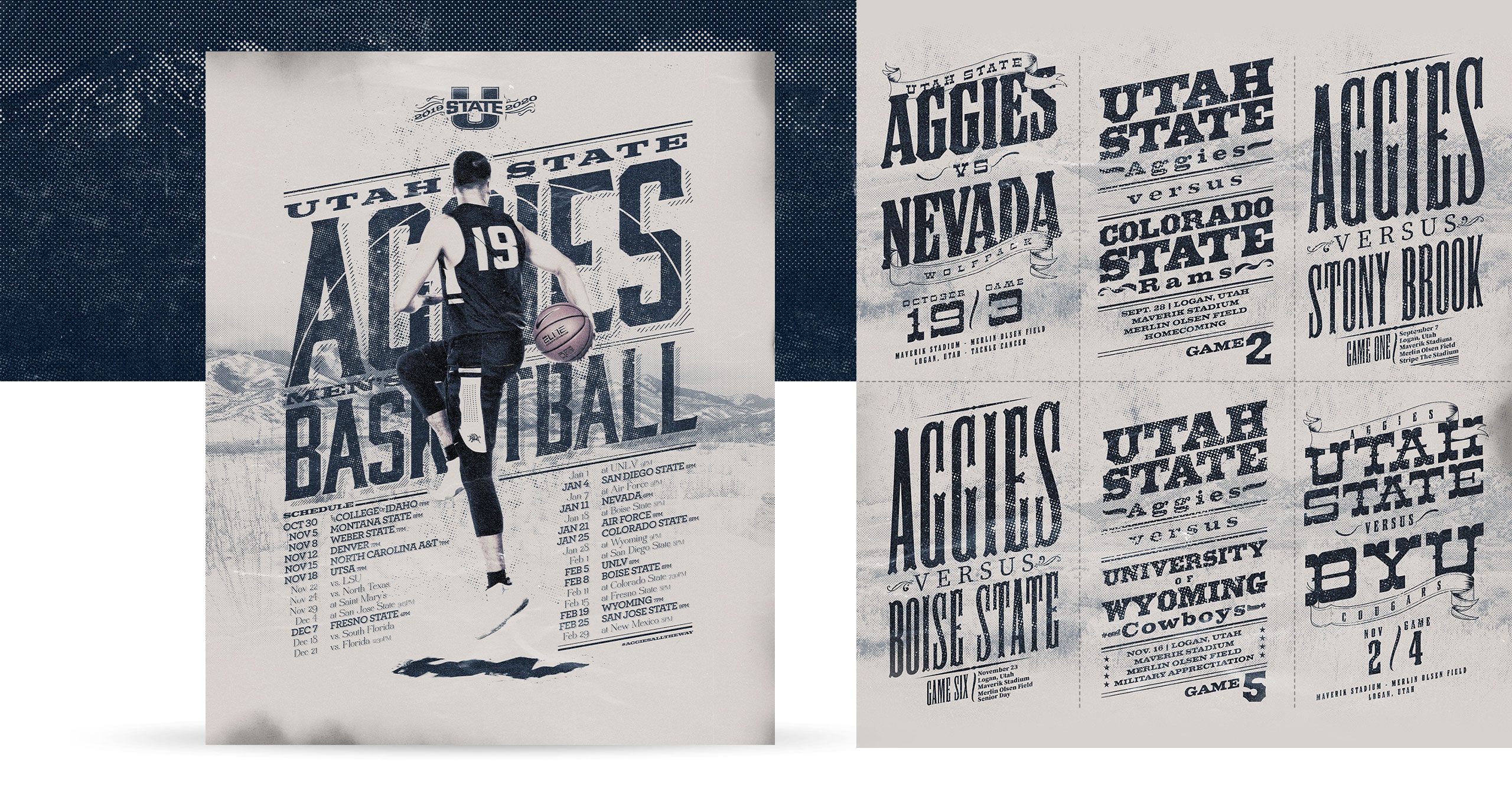 02
STRATEGY
Typecast
Exploring the West through Typography
This year's campaign development centered around an exploration of typography of the Old West.
In some ways, those wild days of pioneers are still alive in Logan, so we wanted to tip our hats to the past and develop a campaign to bridge the eras. Using a mix of bold, unique, archival typefaces and mountain imagery from the area, our designs harkened back to the origins of the University and Cache Valley in the 1880s. Mixed with modern photography from our annual photoshoot, each piece linked old with new to present the teams in a unique way.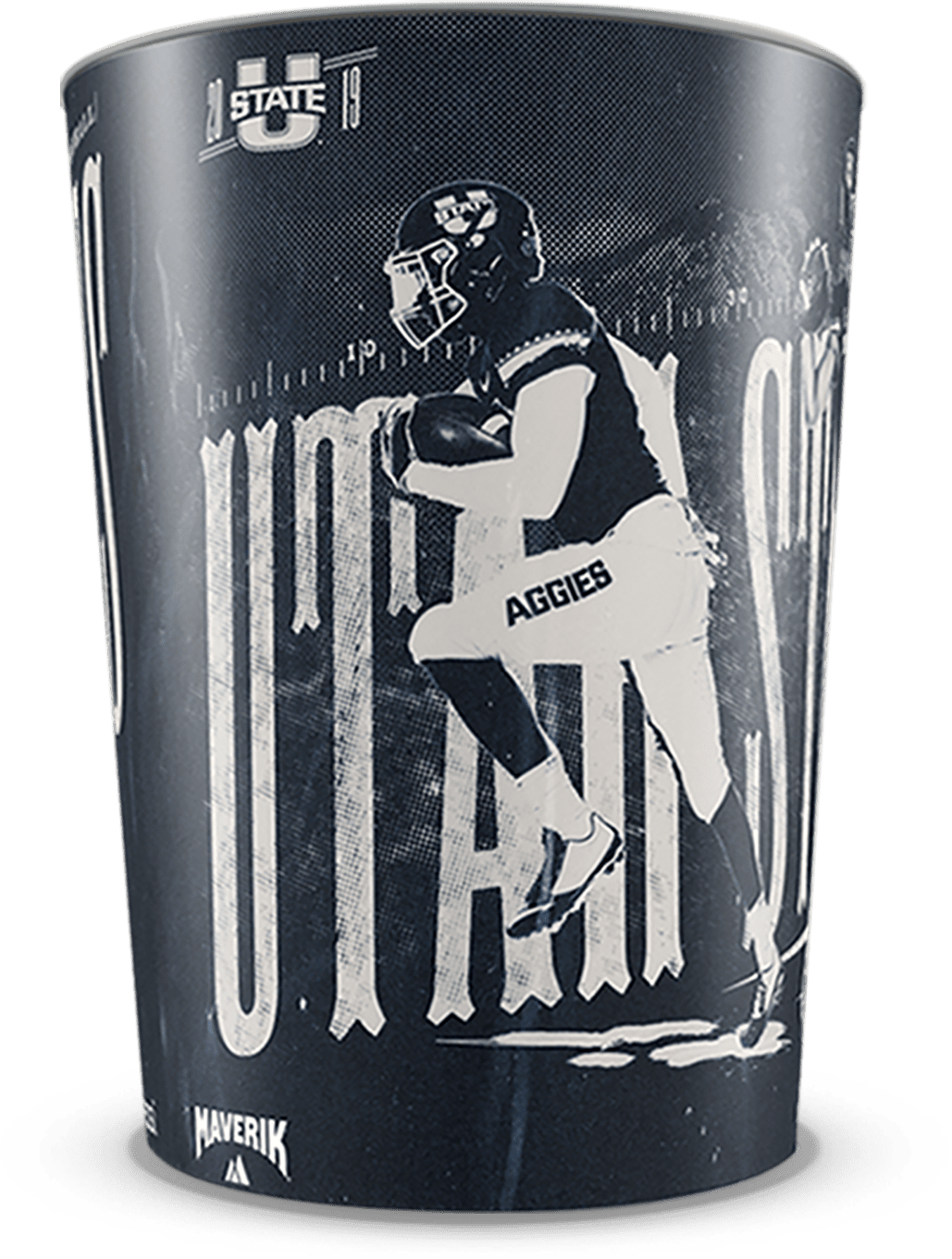 03
RESULTS
A Unique Nod to History
Linking to the Region's Past
Strong support from our partners at USU allowed us to put on our creative cowboy hats and develop concepts that strayed from more traditional athletic campaigns. This year, it was truly a good mix of the old and new.
Once again, we created a campaign that promoted the excitement and success of the Aggies to fans and alumni. But we also continued to raise the profile of the program on a national level by garnering critical acclaim for our designs from across the country.